BarCampAustin 4 and Pi Day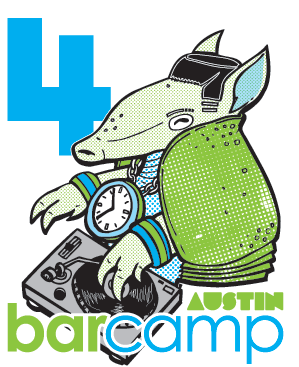 I'm doubly excited today. It's BarCampAustin time and it's Pi Day!
BarCampAustin is a free event, open to all comers. We've got some great presentations for you to see and we have slots in our schedule if you want to bring something to talk about. Head on over to the site to learn more.
As if that weren't exciting enough, it's also Pi Day. Indeed, as I write this post, we are just an hour away from Pi Minute, in Austin. Can you contain yourselves?
If you come on over to BarCampAustin, be sure to say hello!